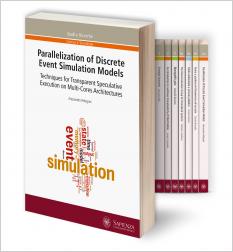 Tuesday, 1 December, 2015
Cerimonia di premiazione
Giovedì 17 dicembre 2015, ore 15.30
Palazzo del Rettorato, Aula Organi Collegiali
Premio Tesi di Dottorato 2015
Il 17 dicembre verrà conferito il Premio ai vincitori:
 
·       Claudio Battilocchio
Nitric Oxide Hybrids & Machine-Assisted Synthesis of Meclinertant. 
Nitric Oxide Donors/COX-2 inhibitors and Flow Synthesis of Meclinertant
·       Claudia Brunello
Storia e paideia nel Panatenaico di Isocrate
·       Marta De Luca
Optical studies in semiconductor nanowires. 
Optical and magneto-optical properties of III-V nanowires
·       Federica Della Rovere
Quiescent centre and stem cell niche. 
Their organization in Arabidopsis thaliana adventitious roots
·       Michele Francaviglia
Procedimento legislativo e forma di governo. 
Profili ricostruttivi e spunti problematici dell'esperienza repubblicana
·       Alessandro Pellegrini
Parallelization of Discrete Event Simulation Models. 
Techniques for Transparent Speculative Execution on Multi-Cores Architectures
 
I premiati presenteranno le loro opere.
Interverranno:
Eugenio Gaudio
Magnifico Rettore
Francesca Bernardini
Delegato del Rettore per l'editoria